2013 Blanc de Blancs
We are pleased to release the 2013 Blanc de Blancs after six years on yeast lees. This was recently disgorged in June 2019 for your enjoyment. We have bottled the wine with 5gL dosage.
Vintage Details
The Yarra Valley had good winter rainfall, giving a great start to the spring growing season, which was very dry and warm. This pattern of weather continued right through summer and harvest was the earliest ever here at Gembrook Hill.
All our vintage 2013 wines are excellent, showing great personality and concentration of flavour.
Picked: 29th February 2013
Blend: 100% Chardonnay
Alcohol: 12.5%
Tech Specs: pH: 3.0 TA:10.9
Cellaring: Delicious Now
Closure: Diam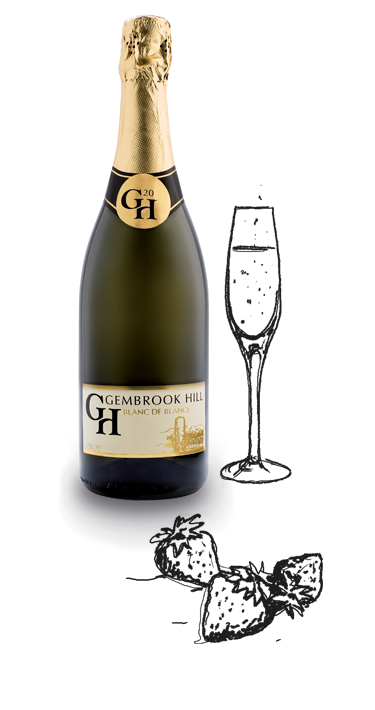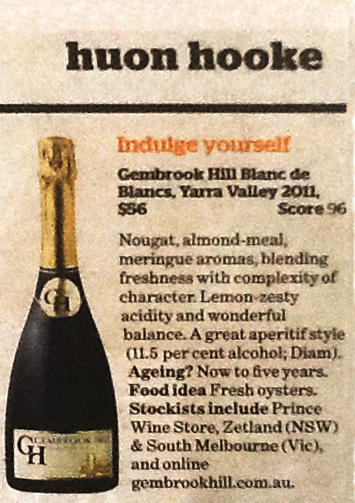 2011 Blanc de Blancs
Nougat, almond-meal, meringue aromas, blending freshness with complexity of character. Lemon-zesty acidity and wonderful balance.
Huon Hooke
The Age – Goodfood Guide / July 12, 2016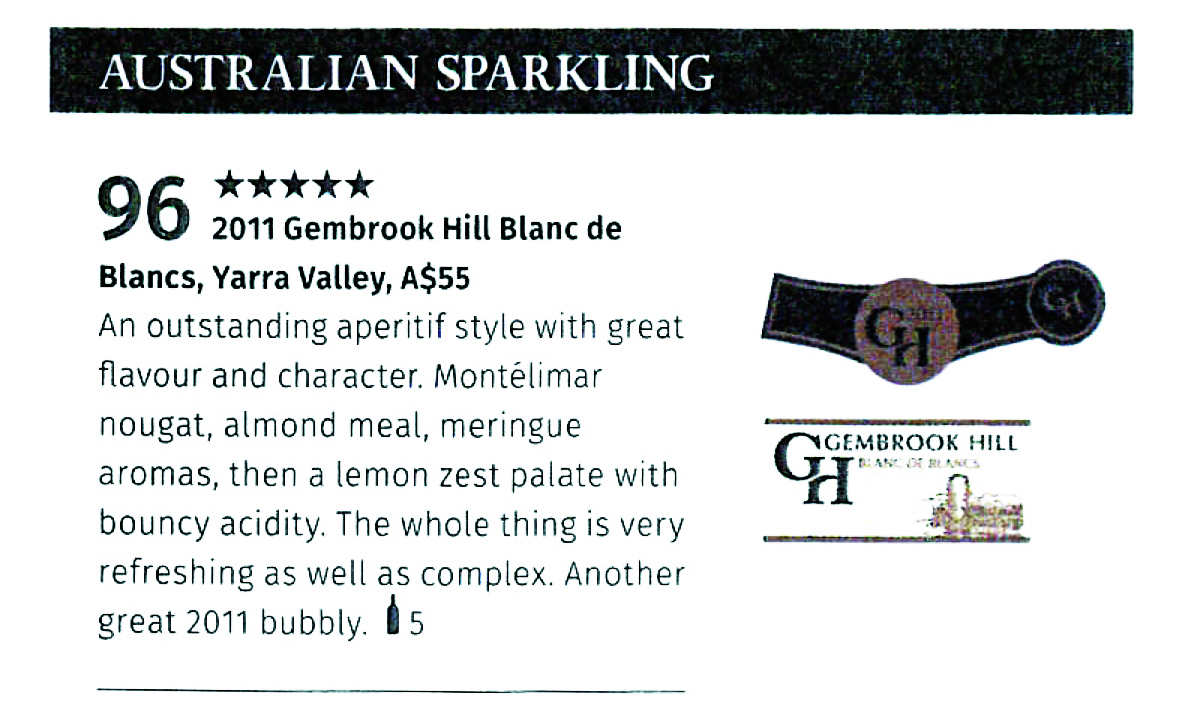 Gembrook Hill in 100 Top New Releases
Gourmet Traveller Wine
100 Top New Releases
2011 Gembrook Hill Blanc de Blancs
"An outstanding aperitif style with great flavour and character. Montélimar nougat, almond meal, meringue aromas, then a lemon zest palate with bouncy acidity. The whole thing is very refreshing as well as complex. Another great 2011 bubbly."
September, 2016