2017 Chardonnay
By consumer demand, we reintroduce the still wine from our chardonnay grapes, rather than reserving them all for our Blanc de Blancs.
This stunning wine is in high demand and quantities are limited.
Vintage Details
After the earliest vintage on record at Gembrook in 2016 due to extreme heat in December and January, spring preceding the 2017 vintage was cool and wet in the Yarra Valley. This delayed budburst and flowering, resulting in a later harvest.
However summer brought beautiful even, warm temperatures with cool nights; perfect weather for a long ripening season for our grapes. Happily, Vintage 2017 will produce wines in the tradition of excellent quality expected from Gembrook Hill.
Picked: 1st April 2017
Blend: 100% GH Chardonnay grapes
Alcohol: 13%
Tech Specs: pH: 3.3 TA: 7.5
Cellaring: 8 - 10 years
Closure: Diam Cork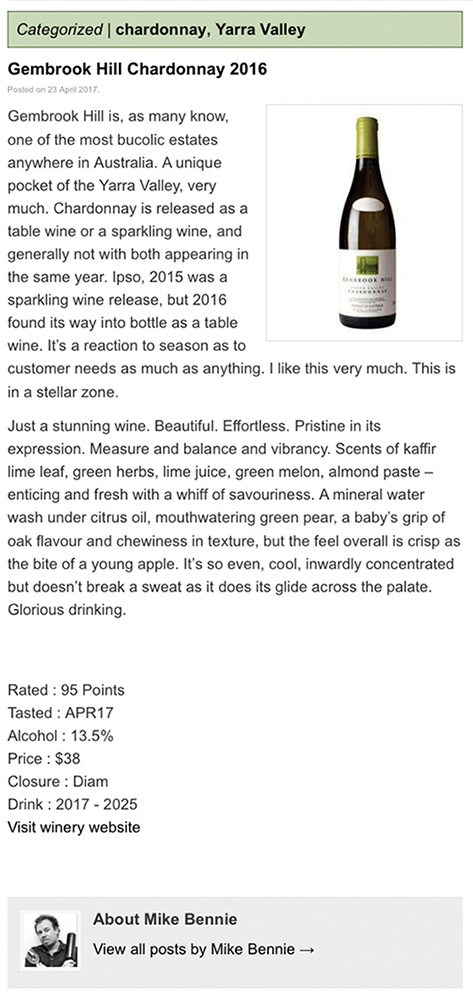 Winefront 95 points for Gembrook Hill Chardonnay 2016
"Just a stunning wine. Beautiful. Effortless. Pristine in its expression."
Mike Bennie
April, 2017
www.winefront.com.au